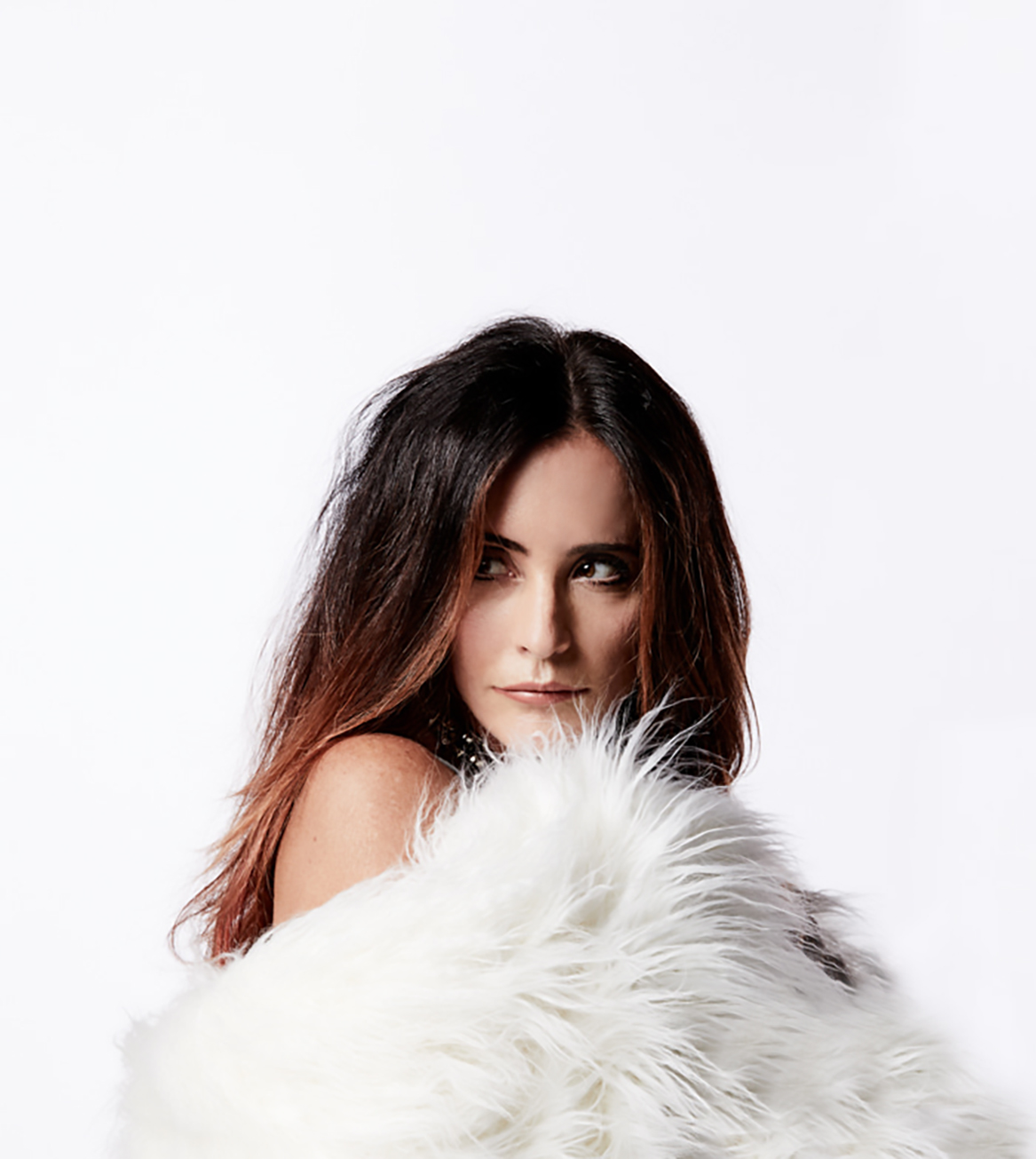 For Liz Asaro, a high-energy, higher intellect songwriter from Lower Manhattan, music kept pressing itself into her life. Originally taking guitar lessons to accompany herself singing, everyone who encountered the dark-haired soprano with the massive range and the bewitching voice knew she had a big talent. Fast forward to witnessing her kids learning music, it became clear she had to make it more a part of her life, and everyone in her life encouraged the 30-something wife and mother to follow her talent to wherever it seemed to take her.
So she embarked on her musical journey, starting by singing in cover bands, and quickly finding people to write original material with. It didn't take long for her to gain the support of so many accomplished musicians. Twenty plus songs later, Liz conjures the powerful, evocative women before her: Tori Amos, Janis Joplin, Pat Benatar, PJ Harvey, and Dolores O'Riordan echo on these tracks, etching a female presence that ripples with strength, mystery and the sort of fortitude that can endure and enrich those who hear her siren songs.
Before too long, Dublin-born guitarist Gerry Leonard, (Bowie, Suzanne Vega), bassist Tim Lefebvre (Tedeschi Trucks, Bowie) and Sterling Campbell (Bowie, Duran Duran, B52's) created a constellation around the writer/artist.
"I am incredibly fortunate to have guys like these in my life. They push me in different directions, with arrangements and production. They add amazing layers and elements to the songs. I have been blessed to work with so many amazing musicians along the way. It's always a gift to find people that share and get your instincts and intentions."
Take the socially-conscious track "1000 Years" with its poly-rhythms tumbling, kick drum echoing and sheets of acoustic guitar falling down. Having debuted the track on Pure Volume, the acoustic version on AXS and the video on Huffington Post, her songs are launched with a commitment to making the music matter.
"I always think about why we are the way we are. Like, how did we get here? Maybe if we examine ourselves in all sorts of lights, it might make us a little less arrogant, more present. Maybe there is more to the story. I feel there's always more beneath the surface. I don't like to be preachy in my lyrics, but hope people may find new ways of looking at life through my songs."
Liz's influences are primarily rock artists from across the decades, Zeppelin, Queen, Nine Inch Nails, Blondie..."I'm determined to keep rock alive! I am a big proponent of a full band on the stage, real instruments, unique sounds, but mixed with cool electronic elements"

Like it or not, this is what real is

Like it or not, this is unfinished

"Unfinished"
Liz lives in New York City with her family. But growing up in Rhode Island, she remains a diehard Patriots and Red Sox fan!